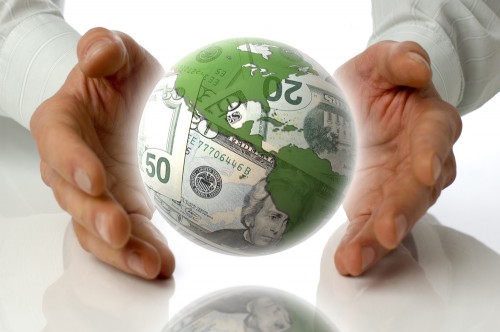 How would we know a business case for sustainability if we saw one?
The strength of any business case depends on agreement on what we mean by "business case"—how we'd know one if we saw one.
These headlines have caught my eye in the last few months [and these are just five of many more with similar wording]:
What Is the Business Case for Sustainability?
Maybe Wall Street Is Beginning to 'Get' Sustainability: More Evidence
The ROI of Sustainability – Making the Business Case
The Business Case for Sustainability: Is That the Right Question?
Only 30% of Firms Have a Business Case for Sustainability
What the …?
As a researcher, author, and speaker on the business case for sustainability, I am both encouraged and troubled by these headlines. I am encouraged that the business case for sustainability is getting so much attention. In addition to these articles, Natural Capitalism Solutions has an annotated list of 20 studies that support the business case for behaving in ways that are more responsible to the planet and to people.
My home library has least as many books that say the same thing. There is growing documented evidence of sound business justification for companies doing more to make a positive social and environmental impact.
That's great.
However, I am troubled by the headline of the last article listed above. Why are companies so slow to connect the dots between being environmentally and socially responsible and being a more successful company? Maybe it's a terminology problem.
Trouble With Terminology
The strength of any business case depends on agreement on what we mean by "business case"—how we'd know one if we saw one. Recognition is in the eyes of the beholder. A business case shows that the material benefits of doing something outweigh its costs. It is not enough for the initiative to be the right thing to do from a moral, environmental, and social perspective. Rightly or wrongly, the game of business requires that the project also adds to the tally on the financial scoreboard.
Therefore, we need to build our business case for sustainability around a financial metric that is material to executives' focus areas. Otherwise, our assertions about a compelling business case will be ignored and executives will continue to look for a business case that relates to their priorities. That's how they'll recognize it when they see it.
Justifying Innovation
How does a company justify doing anything different from, or in addition to, what it is already doing? There are basically three kinds of financial rationale or business cases. To be credible, a compelling sustainability business case must be built around one or more of these financial key performance indicators (KPIs).
Profit: The sustainability proposal must show how it will increase revenue and / or reduce expenses so that the bottom line is positively impacted. As a bonus, it would be helpful if the project also mitigated potential threats to revenue and reduced the risk of expenses escalating.
Return on Investment (ROI) / Payback Period: If the sustainability-related project or initiative requires capital investment, its proponent must show that it meets the company's stringent payback period guideline and yields at least a certain rate of return — the company's "hurdle rate." Since they compete for the company's limited pool of available capital, sustainability projects need to yield higher ROI and shorter payback periods than other competing capital projects.
Share Price: Executives of publicly traded companies are accountable to shareholders who demand ever-increasing market value. They need to convince financial analysts that their return on assets (ROA) and return on equity (ROE) are superior to others in their sector. At a personal level, they may own considerable shares themselves, and / or their remuneration may include stock or stock options, so they have a personal stake in higher share prices.
In two subsequent posts, I'll look at the strength of ROI and share price justifications for sustainability projects. For today, let's assess the strength of the first, profit-based business case for sustainability-related initiatives.
Sustainability Leads to Profit Improvements
The research shows that if a typical company were to use best-practice sustainability approaches already being used by real companies, it could…
Increase revenue by at least 9 percent
Reduce energy expenses by at least 75percent
Reduce waste expenses by at least 10 percent
Reduce materials and water expenses by at least 10 percent
Increase employee productivity by at least 2 percent
Reduce hiring and attrition expenses by at least 25 percent
Reduce strategic and operational risks
As described in The New Sustainability Advantage, these benefits lead to profit improvements of at least 51 percent to 81 percent within three to five years for two sample companies, while avoiding a potential 16 percent to 36 percent erosion of profits if they did nothing more than they are already doing to be more environmental and social responsible.
If executives want to project the case for their company, they can enter seven key company financial parameters into a business case simulator Dashboard or Worksheets. They can drill down into specific areas of interest and fine-tune the assumptions to their specific situation. By adjusting the simulator's parameters according to their own experience and good judgment, executives can assess the profit improvement that is possible from smart sustainability-oriented strategies in their own company.
The profit-based approach business case for sustainability strategies is not a black art. It is doable and straightforward, and we have the tools to size it. It is compelling.
Bob