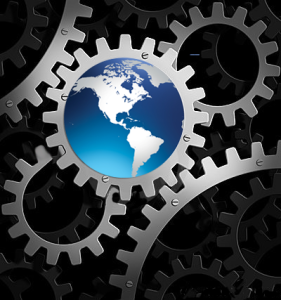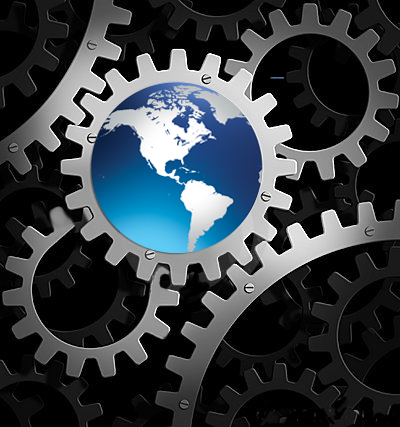 Last week's blog outlines my four strategies to help capital markets embed environmental, social, and governance (ESG) strategies into the mindset of executives. I briefly referenced five concurrent ESG standards initiatives that are in play in capital markets to make this happen. They will lead to an ESG mindset in lenders and investors. Following the axiom that "what interests capital markets fascinates executives," this will precipitate an ESG mindset in company executives.
The five ESG standards efforts are shown in the adjacent figure, beside their corresponding element of the capital market information ecosystem. I describe three of them in my April 15 article for Network for Business Sustainability (NBS) entitled "2015 Will Bring 'Sweeping Changes' to Capital Markets."  They are:
A New Ratings Standard: The Global Initiative for Sustainability Ratings (GISR)
A New Voluntary Reporting Framework: The International Integrated Reporting Council (IIRC)
New Regulatory Reporting Guidance: The Sustainability Accounting Standards Board (SASB)
To round out the picture, this blog describes the other two.
G4 of the Global Reporting Initiative (GRI)
The Investor Network on Climate Risk (INCR) ESG standard for listings on stock exchanges
New generation (G4) of GRI voluntary reporting guidelines
GRI provides the touchstone indicators for other standards efforts. It has been around the longest and is so widely used that it has earned the right to be the de factor set of indicators on which other efforts build.
The main aim of G4, to be released this month, May 2013, is to further increase the take-up of sustainability reporting by all types of organizations. This means improving the user-friendliness, consistency and technical quality of G3 which was launched in 2006.
Judging from its Exposure Draft, the main change in G4 is an increase the number of disclosures in relation to governance and supply chain, reflecting the increase in investor and societal attention for these material issues in recent years.
4. New stock market listing standard: INCR Listing Standard
This is the most recent effort. As indicated in the Ceres press release on April 8, 2013, "The initiative is part of a growing effort by investors and stock exchanges to make environmental, social and governance (ESG) disclosure a consistent requirement for corporate listings on stock exchanges.
While several exchanges have adopted their own sustainability listing requirements and guidance, INCR members and NASDAQ OMX have set out to develop a uniform standard that all stock exchanges can use."
As described in the NBS article, SASB is looking at what companies should be required to disclose on their Form 10-K to investors who use American stock exchanges. The INCR Listings Standard will define what stock exchanges anywhere in the world should require companies to disclose about their material ESG initiatives. There are wonderful potential synergies between these two standards initiatives.
The GRI G4 indicators, the IIRC voluntary ESG reporting guidance, the SASB ESG regulatory disclosure guidance, the INCR ESG Listing Standard, and the GISR ESG ratings standard are individually helpful. Their real power comes from their harmonization with each other and with other complimentary ESG standards efforts underway in the capital market information ecosystem, as signified by the connecting arrows in the adjacent figure.
There appears to be a real willingness among the five ESG standards efforts to make this happen as they are developed over the next two years. I look forward to working with them to help us reap the full benefit of these timely and high-leverage initiatives.
As usual, the above slides are from my Master Slide Set.
Please feel free to add your comments and questions using the Comment link below. For email subscribers, please click here to visit my site and provide feedback.
Bob
http://sustainabilityadvantage.com/wp-content/uploads/2013/05/harmony-on-the-planet-copy2.png
427
400
Bob Willard
http://sustainabilityadvantage.com/wp-content/uploads/2015/01/SustAdvLogoblue-fullsize.png
Bob Willard
2013-05-07 07:26:37
2015-05-26 13:21:38
Five ESG Standards Will Awaken Capital Markets