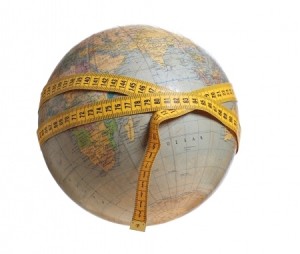 Integrated reporting encourages companies to track the value they are adding to, or subtracting from, six capitals:
financial,
manufactured,
intellectual,
natural,
human, and
social.
That's an excellent idea, but we are challenged with how to assess natural, social, and human capital. As we get serious about ensuring conditions for a flourishing human society on this planet, those capitals are the ones that matter most.
My plenary talk at Sustainable Brands '13 in San Diego earlier this month was entitled, "Enabling the Renaissance: The Perfect Storm in True Cost Accounting." Using the metaphor of the Iceberg of Company Value, I explained why we need to get better at measuring and tracking the intangible reputational value of companies, since it represents about 80% company market capitalization. It's too big to ignore, especially as we migrate to Capitalism 2.0. Measuring how the company is protecting and enhancing human, social, and natural capitals will help us better assess its "non-financials."

Here is a 14 minute video of my presentation.
Please feel free to add your comments and questions using the Comment link below. For email subscribers, please click here to visit my site and provide feedback.
Bob
http://sustainabilityadvantage.com/wp-content/uploads/2013/06/17013293_s.jpg
381
450
Bob Willard
http://sustainabilityadvantage.com/wp-content/uploads/2015/01/SustAdvLogoblue-fullsize.png
Bob Willard
2013-06-26 07:32:51
2015-05-09 10:40:46
It's Time We Measured What Matters