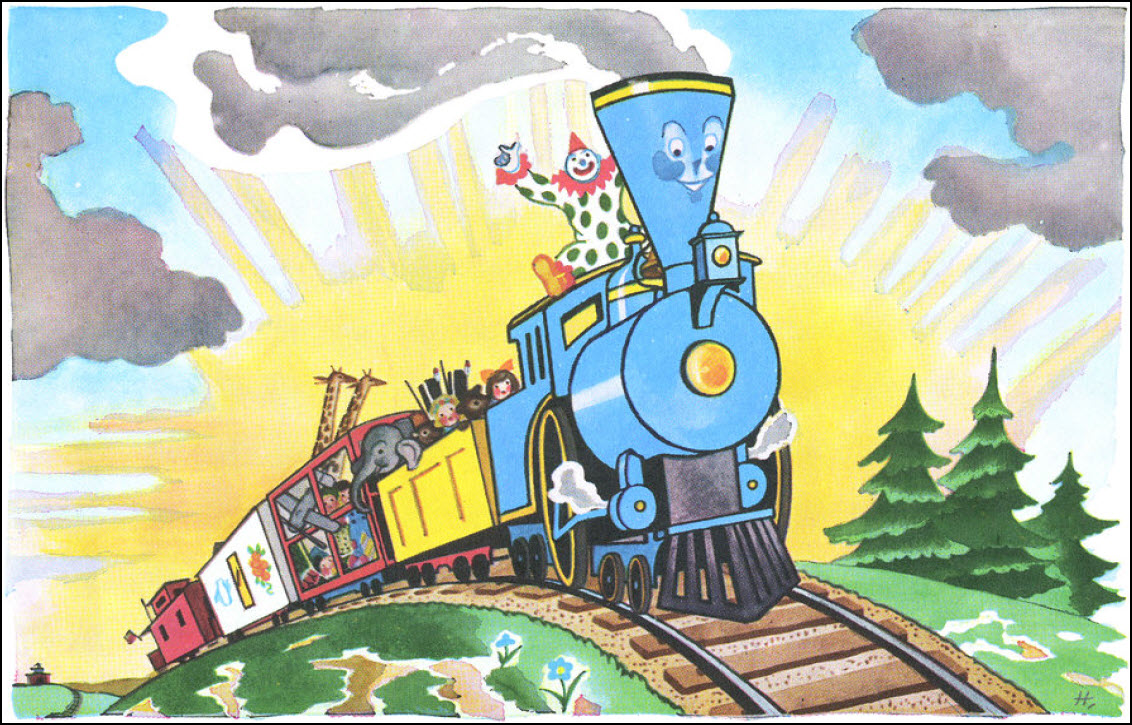 Sustainability champions are "Little Engines That Could." We are hopeful optimists. We see what is possible and refuse to be discouraged by steep challenges impeding our progress. Our mantra is, "I-think-I-can, I-think-I-can." We are energized by reports like the annual State of Green Business 2018 that say an environmental, social and governance (ESG) mindset is moving from the margins into the mainstream. There are 7 hopeful "I think-I-can" signals for sustainability champions which back up this trend, especially on the existential climate change issue.
Sub-national leadership
When organizations don't need to be incentivized or regulated into paying attention to sustainability issues, you know things are moving in the right direction. For example, despite President Trump's ill-informed climate change denial, American organizations defiantly formed We Are Still In, a coalition of more than 2,500 cities, states, companies, and educational institutions representing more than 127 million Americans and $6.2 trillion of the U.S. economy. They are voluntarily committing to tackle climate change, ensuring a clean energy future, and upholding the Paris Agreement. Why? Because they know it is in their self interest to do so.
Cities are taking off the gloves
New York City just announced a lawsuit against five major oil companies over infrastructure damage caused by climate change, and plans to divest roughly $5 billion in fossil fuel investments from the city's five pension funds. Its lawsuit against oil giants BP, Chevron, ConocoPhillips, ExxonMobil and Royal Dutch Shell seeks to recoup billions in climate-related damages the city has already incurred, as well as pay for billions in new infrastructure and resiliency measures to fortify the city and protect its residents. NYC is supported by the C40 Cities Climate Leadership Group. The gloves are off on making polluters pay.
Risk of inaction focuses our attention
The just released World Economic Forum "Global Risks 2018" report ranks 30 global risks in terms of the highest likelihood of happening in the next ten years and the highest impact if they were to happen. Environmental risks – extreme weather; biodiversity loss and ecosystem collapse; man-made environmental disasters; and failure of climate-change mitigation and adaptation — ranked highly on both dimensions, with extreme weather events deemed to be the single most prominent risk. Reports like these remind us that we are not at the top of the mountain yet. We need to redouble our efforts on high leverage risks, like climate change.
The automotive sector is electrifying
Big news. The U.S. Energy Information Agency (EIA) reports that for the first time since the late 1970s, emissions from the transportation sector are higher than from the power generation sector. The State of Green Business 2018 coins the First Law of Decarbonization: Everything that can be electrified, will be. As shown in the adjacent slide, it looks like the automotive sector is taking the law seriously. Tesla made electric cars sexy. The race to dominate that market will make them more affordable. If there were a second law of Decarbonization, it would be: Power everything with renewable energy. It looks like that is becoming more economically attractive (see below).
Blackrock becomes an activist investor
Also in January, Larry Fink, CEO of investment bank firm BlackRock, sent an open letter to business leaders saying that in order to continue receiving the support of BlackRock, social responsibility needs to rise to the top of their priority lists. Managing more than $6 trillion in investments in retirement plans, BlackRock has substantial global influence, which gives considerable weight to Fink's "request." Companies pay attention to the wishes of important stakeholders. For many public companies, shareholders' interests are paramount. What interests them, fascinates boards and C-suites. Attention to ESG just became a legitimate corporate priority.
Renewables are reaching grid parity
At the global level, solar and wind installations now have the lowest life-cycle cost of all generation sources, according to the latest analysis. It looks like 2018 could be the year when solar power reaches so-called grid parity, providing a cost of energy over its operating life that is equal to or less than the cost of energy from conventional fossil fuel energy sources. Solar energy reaching true grid parity would fundamentally accelerate the global adoption of renewables. A review of estimated operating costs of power generation across sources leads to the conclusion that solar power in fact is close to—or is already at—this inflection point.
Financial sector demands transparency
Sunlight is the best disinfectant. In 2017, the Task Force on Climate-Related Financial Disclosures (TFCD) recommended voluntary climate-related financial disclosures. The TFCD is led by high-profile leaders in the financial community: Michael Bloomberg, Founder of Bloomberg LP and Mark Carney, Governor of the Bank of England and Chair of the Financial Stability Board. If they think it's a good idea for companies to be transparent about climate change impacts and risks, it's a good idea. What gets disclosed get managed; what gets managed gets improved. No company wants to report that its value chain's greenhouse gas emissions are contributing to climate change, nor that it is at risk from climate change. Transparency drives action.
These seven signs of hope are not reasons to ease off on the throttle of our little engines. We need to accelerate scale, scope and the speed of change. Action on climate change is the lynch pin for action on sustainability. We need to make 2018 the year we reach the tipping point on addressing it.  When we look back on our efforts in a few years' time, this could be the year when we saw our efforts pay off and began to think, "I-thought-I-could, I-thought-I-could." Then it was all downhill, in a good way.
Please feel free to add your comments and questions using the "Leave a reply" comment box under the "Share this entry" social media symbols, below. For email subscribers, please click here to visit my site and provide feedback. Slides shown will be included in my next quarterly release of Latest Workbook & Slides, to which anyone can subscribe.
https://sustainabilityadvantage.com/wp-content/uploads/2018/01/Blog-Little-Engine.jpg
725
1132
Bob Willard
https://sustainabilityadvantage.com/wp-content/uploads/2015/01/SustAdvLogoblue-fullsize.png
Bob Willard
2018-01-23 16:45:41
2018-01-23 16:45:41
7 Hopeful "I-Think-I-Can" Signals for Sustainability Champions